Lead Capture & Retrieval: Badge & Card Scanning
Don't Let the Good Ones Get Away
Lead capture and retrieval at tradeshows and online can be as sure as fishing in the ocean. If you don't have the right tools to find and reel them in, you can sail for days without a nibble.
It's an age-old problem. You invest the time and money to go to the show. All your best sales pros are primed and ready to connect. Maybe you give away candy and pens with your literature. But there are thousands of prospects in the aisles. They stop by in fits and starts. And when it's that busy, it's all you can do to hand out your own card. Maybe you end up with a few hot business cards burning a hole in your pocket. Which was which? What did you talk about? Who did you miss?
We could say the same thing about digital assets developed to provide value to and collect information from prospective customers. In order to attract the right people, we must be intentional about what we create, how we optimize it, and how we make sure we know who is using it through registration, tracking codes, and thoughtful CTAs and conversions.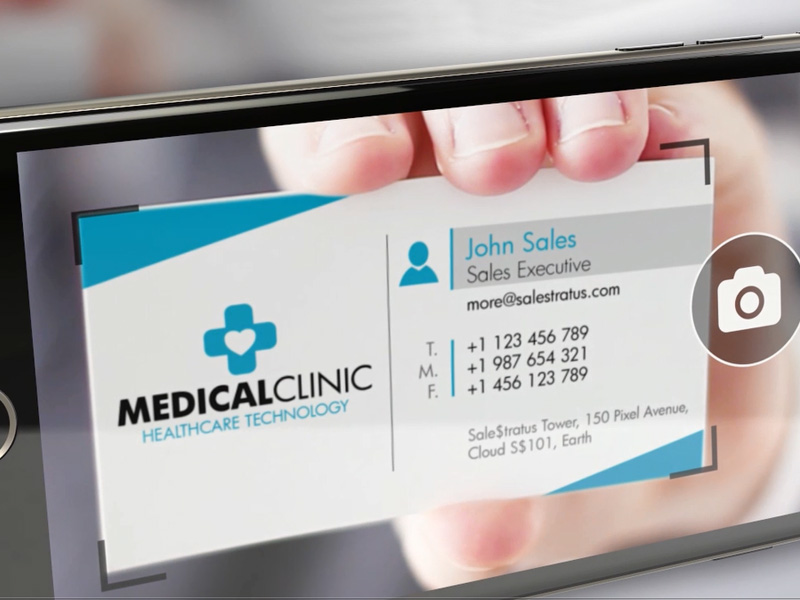 Fast, Actionable Lead Capture at Live and Virtual Trade Shows
The business card or email address of a new contact can feel like gold to a sales exec. And it might be. But how often do those contacts make it all the way to the database? Without a solid process in place and a disciplined approach, many leads fail to make it into the system. That means they may or may not be in the pipeline. They might not be attributed to the event lead source. We might not even ever follow up.
Now that your address book is digital, there is tremendous opportunity to increase the speed, accuracy, and transparency of lead capture through badge and business card scanning as well as digital lead conversion. With Sale$tratus® SPARK, the data goes right from the source into the system. It only takes seconds, so efficiency increases. Direct data capture reduces the chance of errors. And API integration ensures that the information is where it needs to be.
Secure Data Online and Offline
You can work connected when secure wifi is available. That can be tricky at a tradeshow, especially when there are hundreds or even thousands of exhibitors and attendees. API connections can risk data loss in standard apps, but we've configured Sale$tratus® SPARK carefully to ensure you never lose your data. By selecting offline mode, you can remain confident when the wifi is unreliable. Even better, auto offline mode will detect issues and switch offline as needed. All you need to do is sync when you get to a secure connection, and all the data will be right there for you.
Ways to Capture Leads In-Person
Scan QR Codes on Name Badges
Scanning badges is the fastest, easiest, most accurate way to capture leads at live events. With the data embedded in the QR code, it takes only seconds to review and submit a full data record. Our team can create the attendee badges, or tap in to an existing system. The steps could not be easier:
Open the Sale$tratus® SPARK App on your smart phone
Scan the QR or bar code on the badge
Check for any incomplete or incorrect information
Ask/Answer Qualifying Questions
Enter – the data is now available for follow up, sharing, tracking and reporting
Capturing Leads Through Virtual Experiences
Online lead capture is straightforward. Similar to website traffic, we can track digital attendees in all of the usual ways:
Registration for Access to Gated Content
Conversion Forms
Tracked Custom URLs
Google Analytics
Heat Maps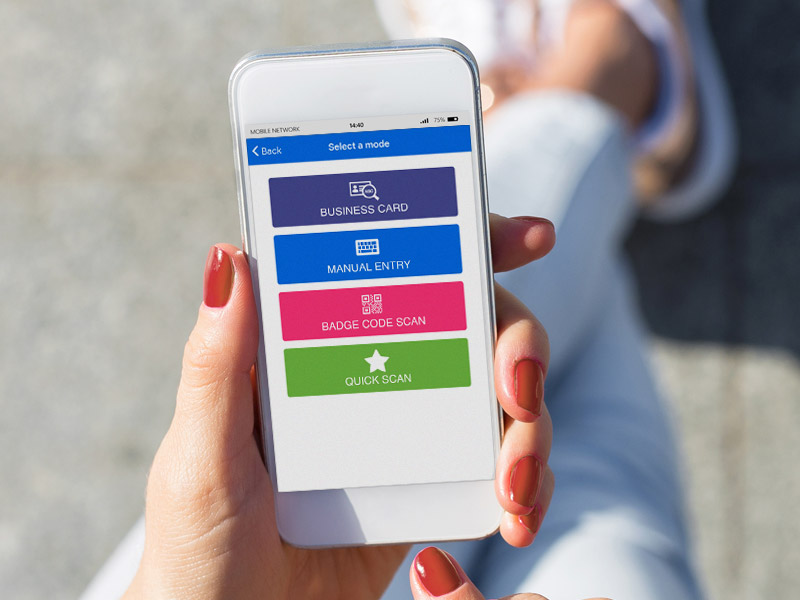 Quick Scan Option for Multiple Badges
Sometimes you need to move even faster than usual. Use the quick scan option when the booth is especially busy, or when all you need to do is check people in. This allows you to scan many badges in a row without the review, qualify and enter steps.
Business Card Scanning for Spontaneous Lead Capture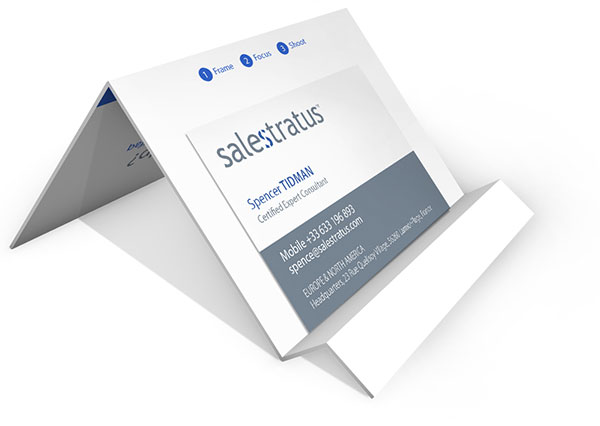 You can still capture leads if you haven't created the badges or connected to existing data. Sometimes even when you have connected the data dots, you need an alternative. For example,
Attendees often share badges with colleagues
Walk-in registrants don't always get a printed badge
People are human, and occasionally enter their own data incorrectly
In this case, business card scanning means simply snapping a photo of the business card, and the app pulls the information into the right fields. But you might just take a few extra seconds in the review process since not all business cards look alike.
This beats traditional lead capture through the business card exchange. At times, attendees are down to their last card. Now you can let them keep it, while still collecting their contact information.
Manual Entry in a Pinch
Every once in a while, someone stops by empty-handed. Even with no badge or business card, you can still capture the lead using Sale$tratus® SPARK's manual entry mode. This means no missed leads for you, and no missed opportunities for attendees.
A More Complete Lead Management System
Scanning cards into your system makes the whole tradeshow lead management process more efficient. It also increases the chances of follow up and eventual ROI.