Live, Virtual & Hybrid Event Management Solutions
Lead Generation & Lead Management
Whether in a traditional live event management environment, going all virtual, or artfully blending the two, our trade show solutions help you before, during, and after the event. Our team and technologies are all about trade show lead management with an approach that sets up organizers and exhibitors for success. Success means the time and money you invest in events reward you with results in the form of leads. And you depend on that. Let's start with why.
Lead Management at the Heart of Your Trade Show Investment
Companies use trade shows to support brand visibility, competitive positioning, professional development, knowledge sharing, product launches or demos, customer relationship development, and even sales training. Sales pros and corporate execs want to see what's new and to meet (or meet with) their peers, partners, vendors, and customers. But most often, providing actionable data and high-quality leads is at the top of the list.
With such high stakes, the right trade show solutions for lead management can be the key to success. The global pandemic and other current events mean that a digital-first approach has grown exponentially in importance. That's not just for when in-person events cancel. From here on out, whether as contingencies or enhancements, hybrid and virtual trade show solutions will be essential to lead management initiatives and event management.
Technology for Event Management
SHOW EXECUTION
Welcome Visitors to your Virtual Booth Experience with Multi-Media Content, Engagement & Tracking
Trade Show Lead Management Challenges
The traditional means of managing leads from tradeshows is outdated, if not impossible. Do any of the scenarios below sound familiar?
In-person trade shows and events are canceling one after the other.
There isn't a designated point person for overall event management
When onsite, sales professionals await booth traffic without engaging, often multitasking.
Business cards go in the pockets, maybe with a note scribbled on it in haste.
You still have little-to-no data on booth traffic, message effectiveness or lead conversion in the booth
Although the most promising business cards may have a special place, the rest are usually thrown into a stack. Then what? The pile sits on the corner of the desk getting colder by the day. Or maybe an assistant gets the task to enter them into a spreadsheet or CRM. The chances of data loss or inaccuracy are high, and there is no lead qualification involved.
Trade Show organizers sometimes offer on-site badge scanning technology with no integration. Instead, the output is usually a spreadsheet, and the data cannot be compiled across shows. Executives, marketers, and sales teams at companies that exhibit in multiple tradeshows know they are leaving leads – and money – on the table. And even when they gain the value of great brand positioning, it can make the case for future investment a challenge.
The Future of Tradeshow Lead Management is Here
Virtual events and experiences are more than temporary replacements. Yes, certain times call for virtual solutions more than others, and no matter what's available digitally, live events and experiences will always be valuable. The same is true in reverse. Incorporating virtual components into your live, in-person trade show initiatives amplifies and extends the value beyond the boundaries of time, place, and space.
We've designed an online experience that embraces live event management principles and priorities but uses all the power and ingenuity of digital technology to enhance the live experience and expand the opportunities.  We help Organizers, Exhibitors, and Sales Pros gain lead management, engagement, and conversion using live, virtual, and hybrid trade show and product launch solutions that:
Create virtual exhibit halls, booth space & product launches
Offer trackable sponsorships & multimedia enhancements
Expand shelf-life beyond show dates for exhibitors
Connect to 3rd party systems like CRM
Feed analytics directly to the dashboard
Track attendee traffic via footfall sensors
Create custom attendee badges with unique QR codes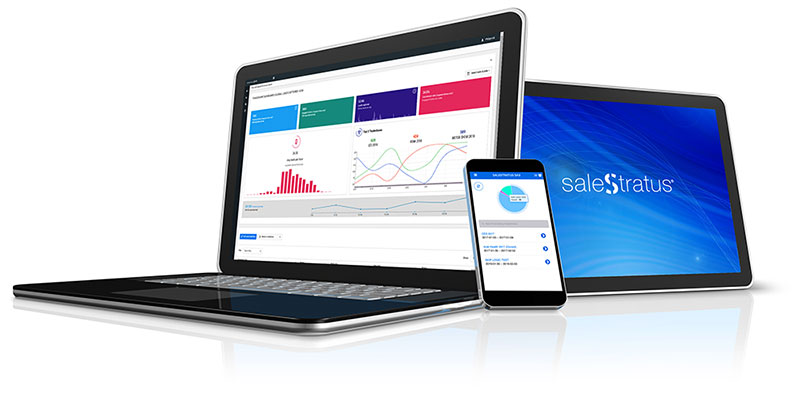 Why Digital Innovation and Virtual Delivery are Essential for Event Management
Both buyers and sellers say the exchanges that happen at conferences are valuable and necessary. In this strange world where "distancing" is becoming the new norm, we need an alternative in the interim at the very least. But think of the opportunity to expand the reach and impact of live events when they return? Event management drives tremendous value for the economy. The dollars attached to trade shows are staggering. Here are some key statistics on the global exhibitions market*:
65% of brands say that events and experiential programs are directly related to sales.
$116 billion is the amount visitors and exhibitors together spend every year on exhibitions.32,000 exhibitions held annually.
The U.S. B2B trade-show market, worth $13.7 billion in 2016, is [was] forecast to grow to $16.8 billion by the end of 2021.
4.5 million exhibiting companies each year, attracting 303 million visitors.
*Sources: Professional Convention Management Association (PCMA); UFI Global; EventMarketer; Statista
Valuable Tradeshow Solutions Drive Lead Management Results
In order to provide the exact things you need for your next shows, we pulled together our best thoughts on the subject. It's all here, and it will keep growing. That's because we're not happy until you have all the tradeshow lead management solutions you need to make you look good. In other words, we want to help you make your show a big hit, with or without the app.
Tradeshow, Expo, Conference & Other Event Organizers: trade associations, business, and industry groups, nonprofits, event planners
Exhibitors: marketers, suppliers, vendors, members, sponsors, partners, experts, service providers
Sales & Booth Staff: executives, business developers, account reps, administrators, customer service, marketers
Attendee Explorers: sales professionals, marketing teams, executives, individuals
This is an ongoing process of learning and improvement. So we hope you will check back often for updates. Please help us co-create, innovate and evolve our tradeshow solutions and support. Contact us to share your questions and suggestions with us. We highly value your feedback!