Attendee Badges
Attendee Name Badges Designed for Results
The biggest payoff of attending a trade show is an actionable list of qualified leads in the CRM system. That's true no matter what shape the event takes, whether live in-person, virtual, or an integrated blend of both.
Virtual Event Attendee Badges
In our virtual exhibit hall and trade show booth solution, the badge is an important part of making sure that the experience feels genuine and that the sharing of information is overt. We'll be tracking what people are doing in the experience, and they'll be able to track content that they want to collect or go back to at a later date. So when we create an experience, we create a gateway in the form of registration that translates into a digital badge that goes where the attendee goes. On the backend, that connects to our engagement analytics so organizers and exhibitors are able to see which content is converting, where the "traffic" goes, and how people engage.
In-Person Event Attendee Badges
At live events, the traditional way of collecting leads at tradeshows leaves a great deal to be desired. We've often seen it as casual as exhibitors putting business cards in their pockets hoping to remember who they were and what they talked about. That means manual entry in the CRM system or a spreadsheet if it gets entered at all. The alternative is a dramatic improvement in both the collection and tracking processes.
Tradeshow Organizers who use the Sale$tratus® SPARK App have the option to have us configure the name badges. This means that we do the meticulous work of assigning QR codes to every individual attendee. We also customize and set up the badges for printing. As a result, the name badges are ready for quick scanning by sales and booth staff of exhibitors who have the app from the word go.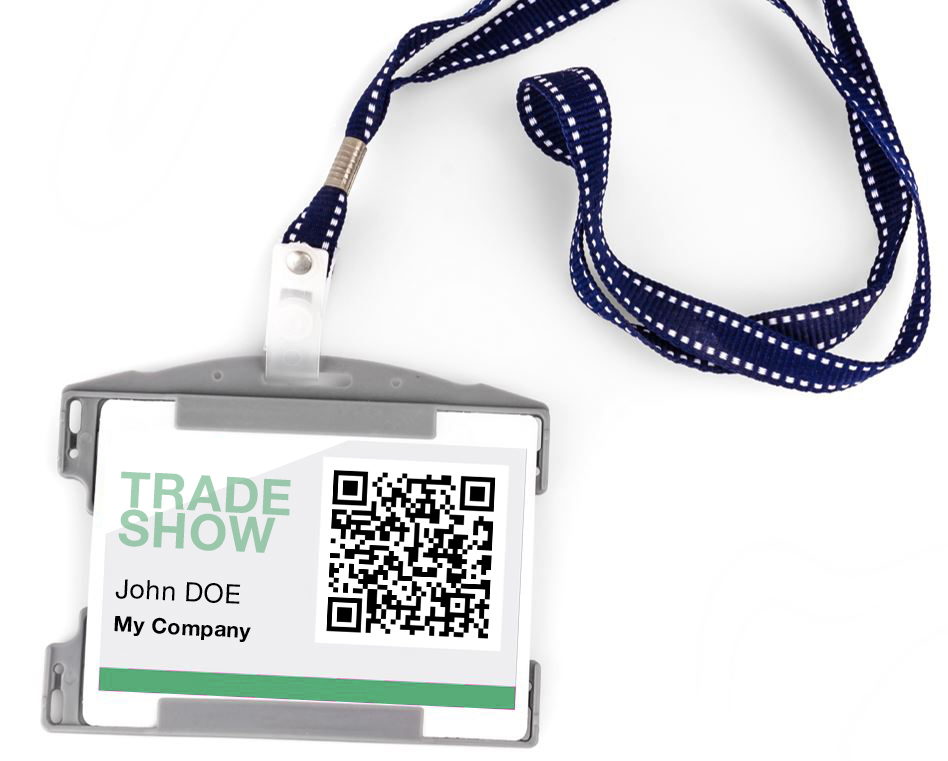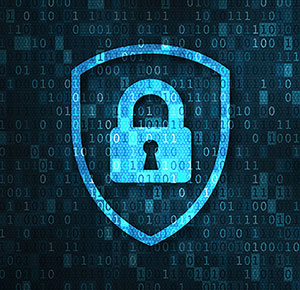 Lead Retrieval Integration
It can also be a challenge for Organizers to seamlessly flow the attendee database into individual exhibitor lead retrieval systems while maintaining acceptable data protection standards. We have that covered too. Our hands on approach, GDPR-compliant, and API friendly App allows us to do the behind-the-scenes work for you. As a result, your process is both simplified and improved. We pull the attendee data into the app, assign a QR code, and set up the attendee badges for scanning by the organizer and/or the exhibitors.
In-Person Badge Format Options
Tradeshow, expo, conference, and other event badges carry a lot of weight. They are an important branding mechanism, so they must be crafted carefully. Additionally, they are the first signal to Exhibitors of a potentially important lead. Therefore, the badges also carry great opportunities. When rich with data via a QR code, they are ready to be of service to attendees, and a time saver for attendees as well. Once we have set up the QR codes, there are a number of ways we can do the attendee badge set up. We work with Organizers to accommodate the badge format and print mechanism of their choice. We'll set up the templates with your branding and custom QR coding so they are print-ready, or ready on demand. Sale$tratus® SPARK can accommodate:
individual badges
one-by-one in batch
sheets of multiple badges
Once you have your Badges set up, the next step in the end-to-end process is Lead Management.